A touring exhibition with educational workshops on board Kent County Council's Arts Bus as part of their "Arts In Motion" project.

17 prints of Tina Oloyede's fractal art were chosen to go on display in this exhibition, which included workshops designed to give visitors an introduction to the concept of fractal art, together with some hands on experience using the software
Ultra Fractal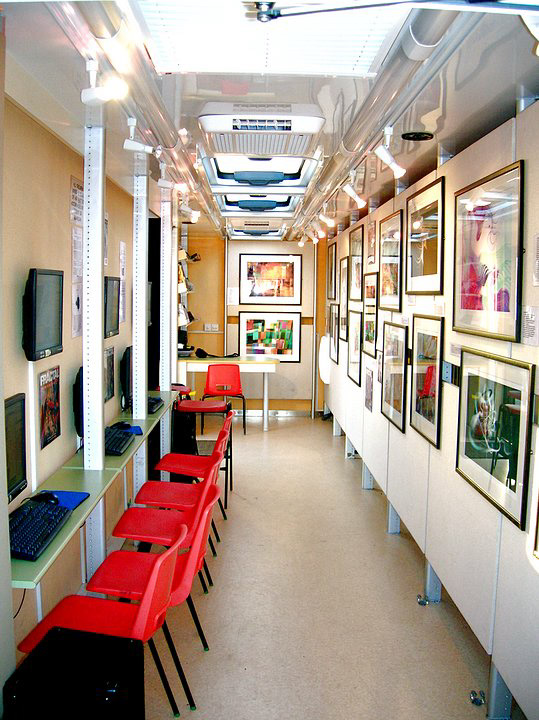 Dominique Jadoul, the Project Manager for Kent County Council's Art Development Unit set up and organised this exciting project

The exhibition and workshops took place in January 2006 on board their Arts In Motion vehicle - a 'state of the art' mobile arts centre, with modulable internal arrangements that includes a gallery space, an IT studio, a library and a drop down stage for outdoor performances.

Domi said : "I .. appreciate the visual impact of (a lot of) fractal art, and I believe there are lots of people out there who do not know much about this art form, where it comes from, what it means, how it's created,.. I'd like to do 'my bit' to change this attitude."


After much hard work the touring exhibition "At The Edge Of Infinity - Art Through Mathematics" took to the road. Seventeen framed prints went on display, and four computer stations were set up in the vehicle for use in the workshops. A site license for the software "Ultra Fractal" was purchased for use by the students in the workshops, as well as other visitors to the exhibition interested in "having a go" at creating some fractal art of their own.

Four days were spent in total "on tour" in Kent with Dominique, Cormac Martin and Vanessa Darlington (the three members of the Arts in Motion team) - two days at Pent Valley Technical College in Folkestone, a day in Ashford High Street and a day at Sandwich Technical College. The team also took the exhibition to a housing estate in Canterbury, and spent a day with students from the Ashford School of Art and Design.

At the schools, groups of 12 children spent an hour each on the bus, their ages ranging from 10 to 15 years. The sessions started with a 10 minute slideshow presentation given by Tina Oloyede introducing them to the concept of fractal art, explaining a little of its history and development and showing them a gallery of different artists' work.

Artists who contributed their work to the presentation gallery were (in no particular order!) : Janet Parke, Jos Leys, Andreas Lober, Cornelia Heigele, Linda McCarthy, Linda Allison, Panny Brawley, Eveline Berkman, Thomas Emrich, Maria Kinsey, Klaus-Peter Kubik, Kerry Mitchell, Paul deCelle, Rick Spix, Dan Kuzmenka and Dave Makin - thank you to all of them!

After this the children had the opportunity to use the software, and create some of their own artwork:


The response from the children was fantastic, and really made all the hard work worthwhile. They were fascinated and intrigued by this strange and new art form, and enthusiastically went on to create some wonderful designs. The staff's response was great, too, and promises were made to purchase the software for the schools, to be made available to all the pupils.

The day spent on Ashford High Street was quite different - quieter and less hectic, but enjoyable nonetheless, with visitors of al ages spending a considerable time at the workstations and showing genuine interest in the artwork. The feedback from the visitor's book was very positive.

All in all, this was a great experience, and a wonderful opportunity to share a love of fractal art, as well as pass on some skills and knowledge to a new audience. Thanks go to Dominique, Cormac and Vanessa for making it all happen!

These fractals were all included in the exhibition: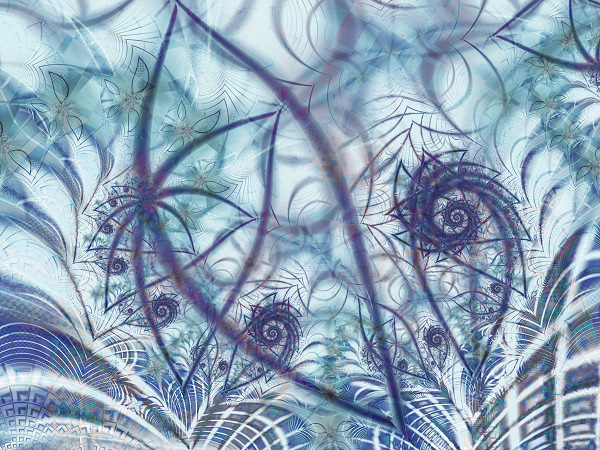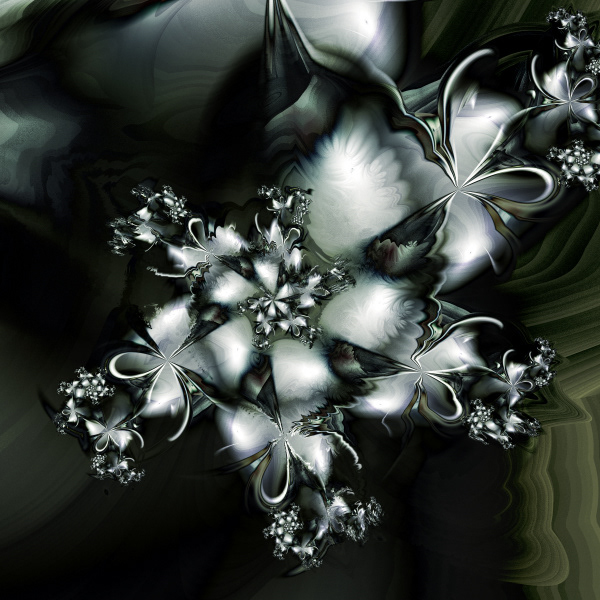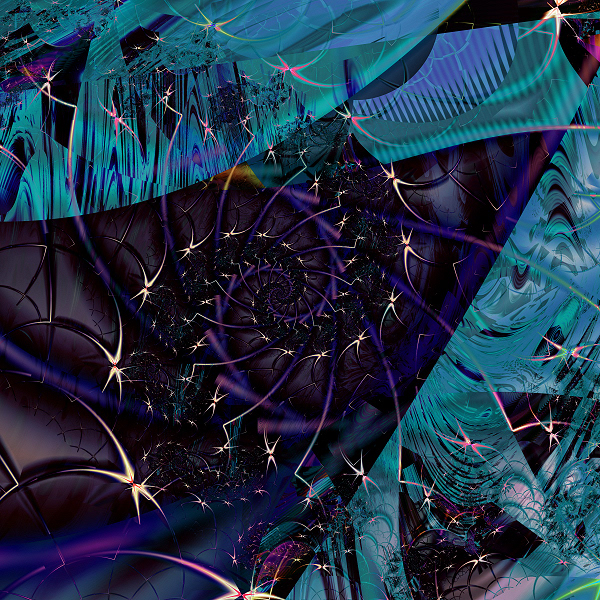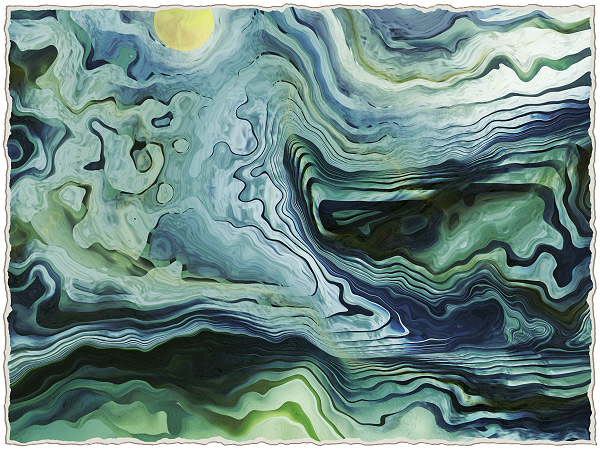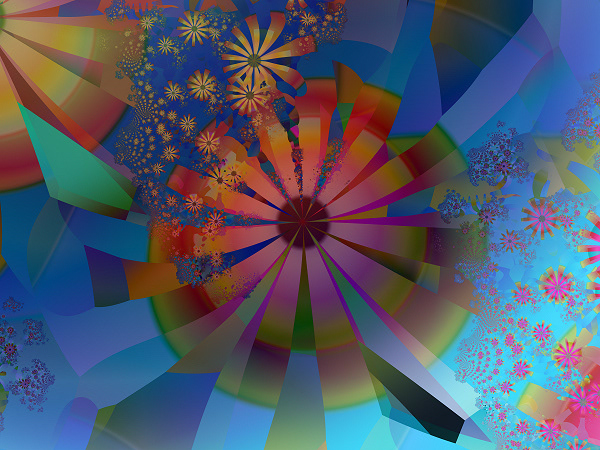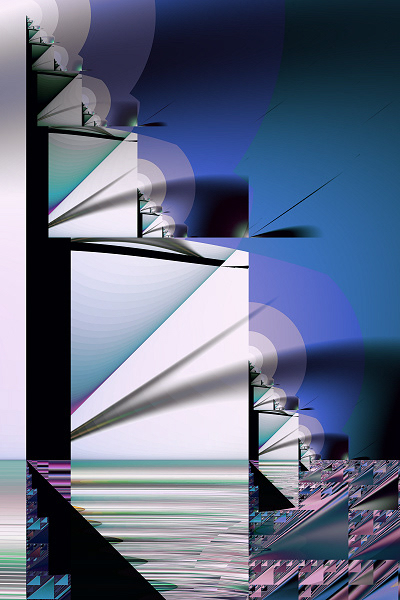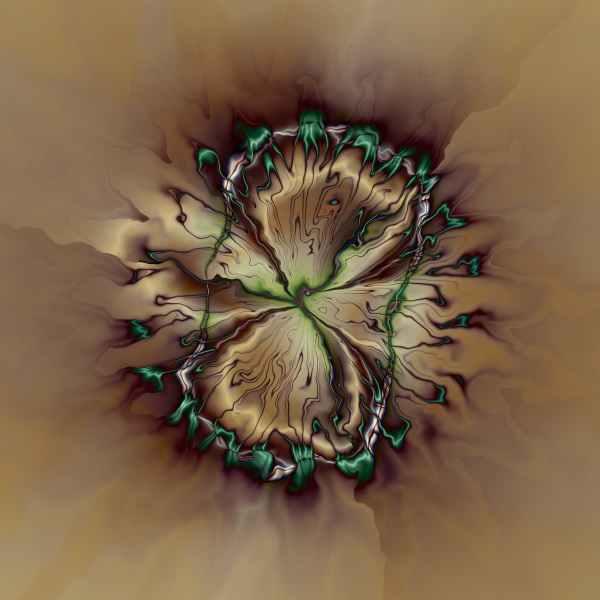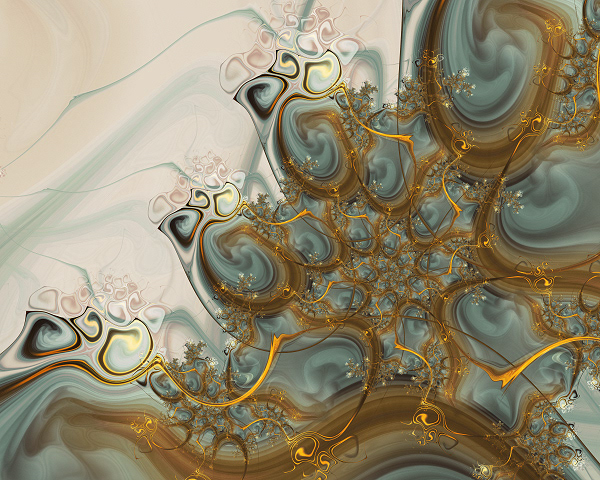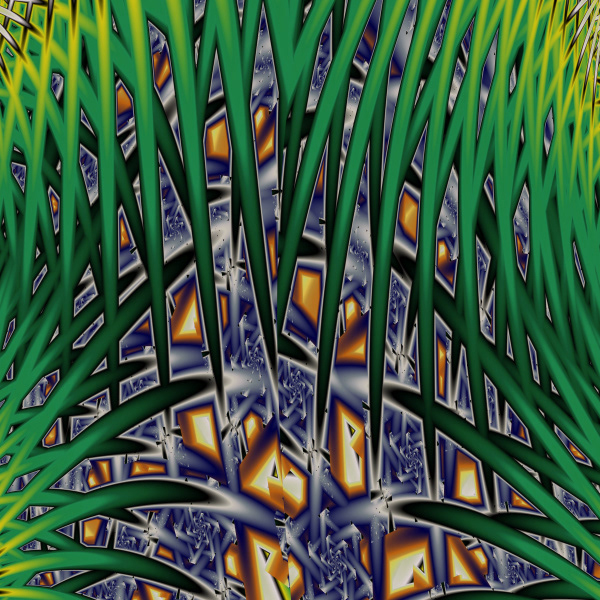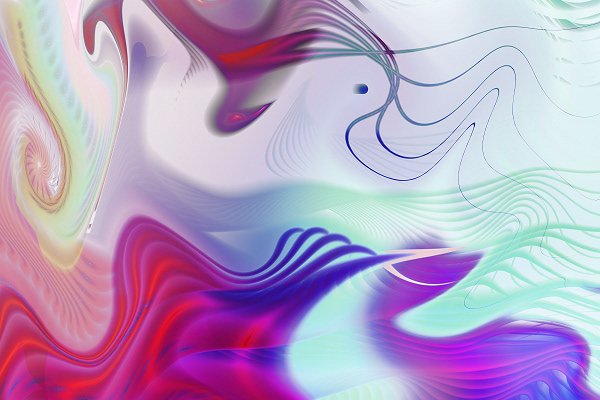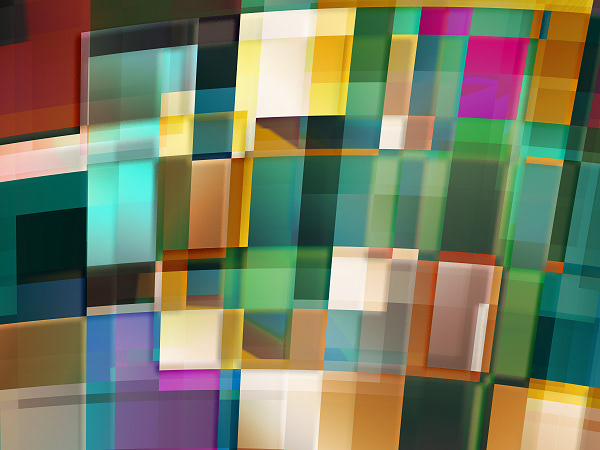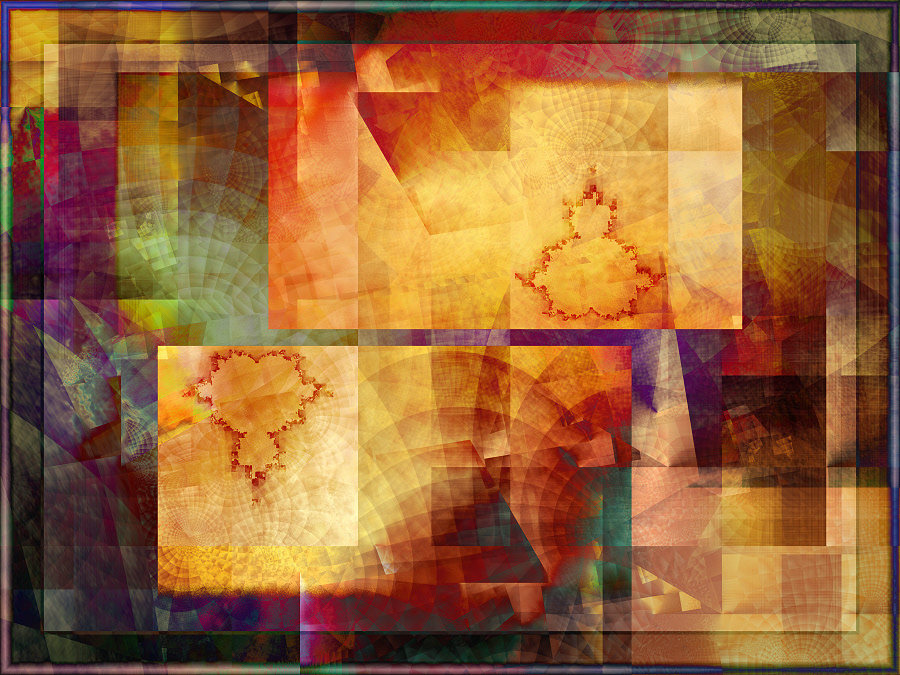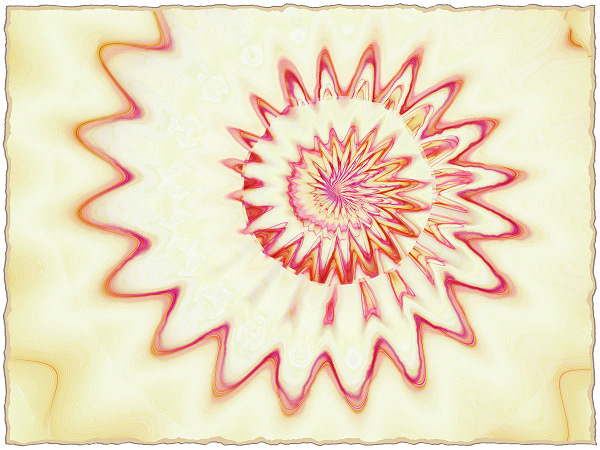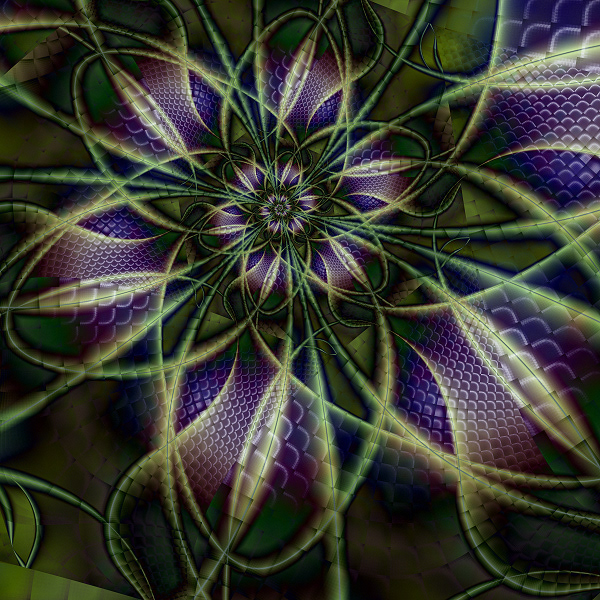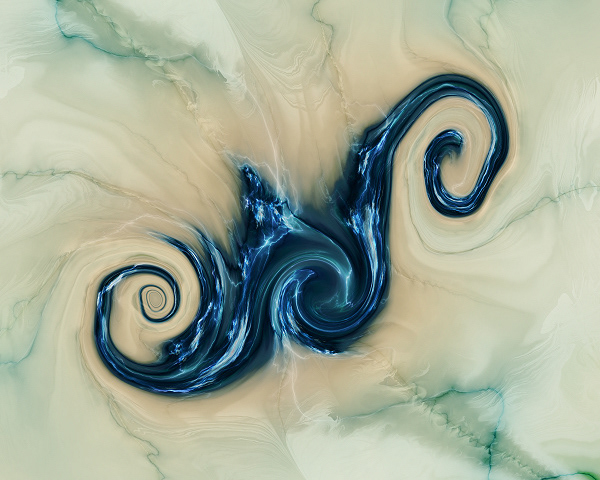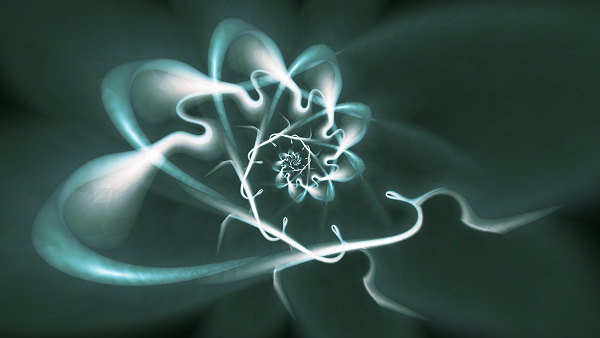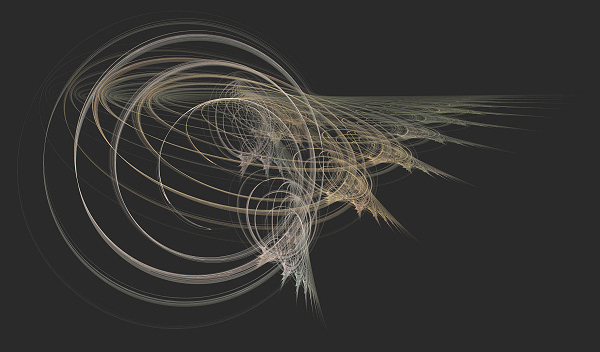 Photos of the exhibition: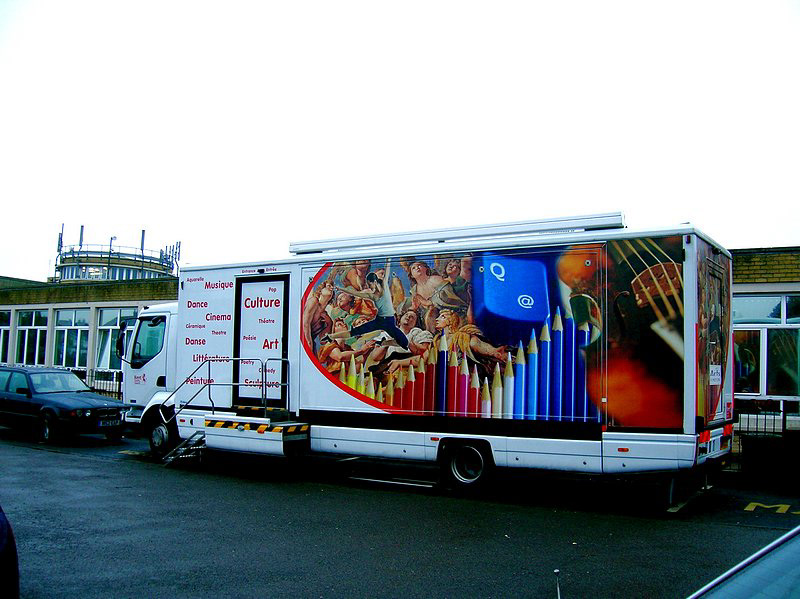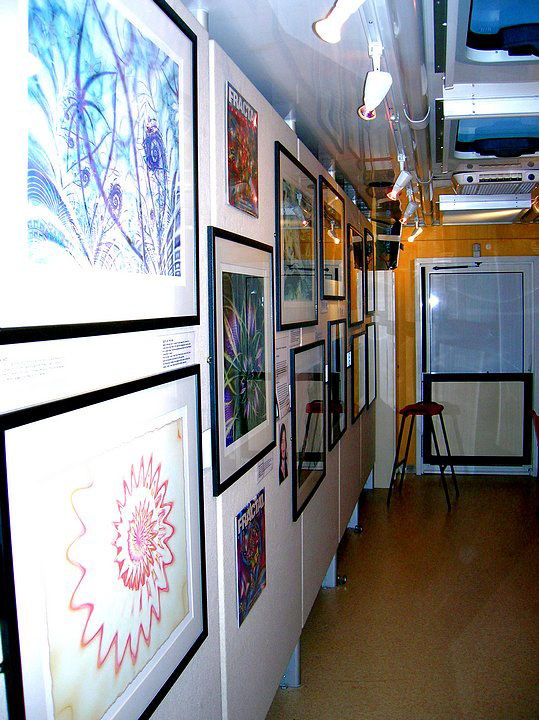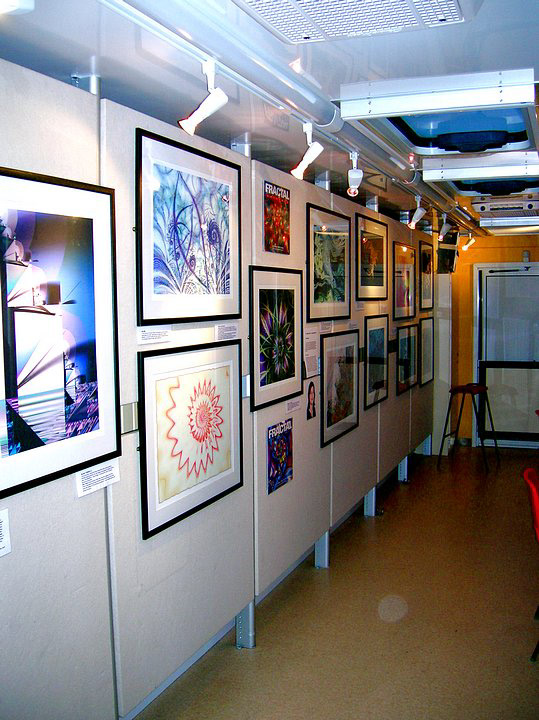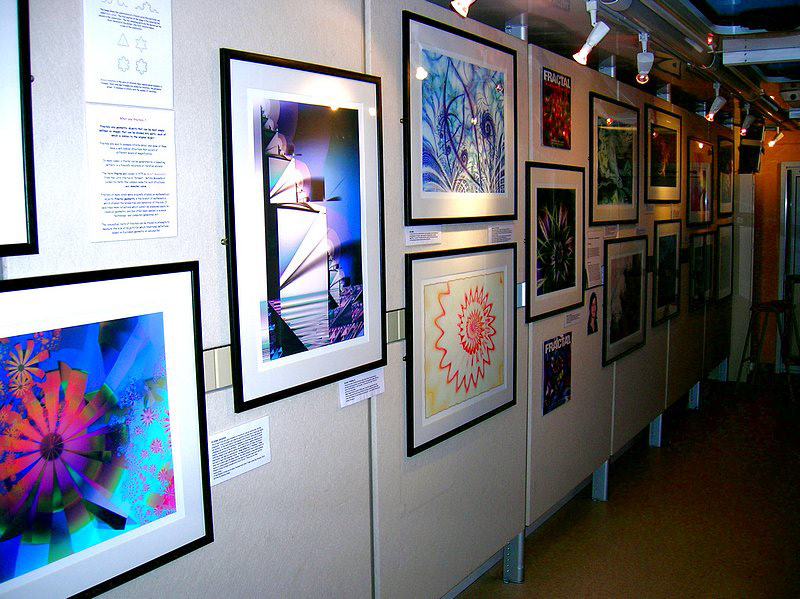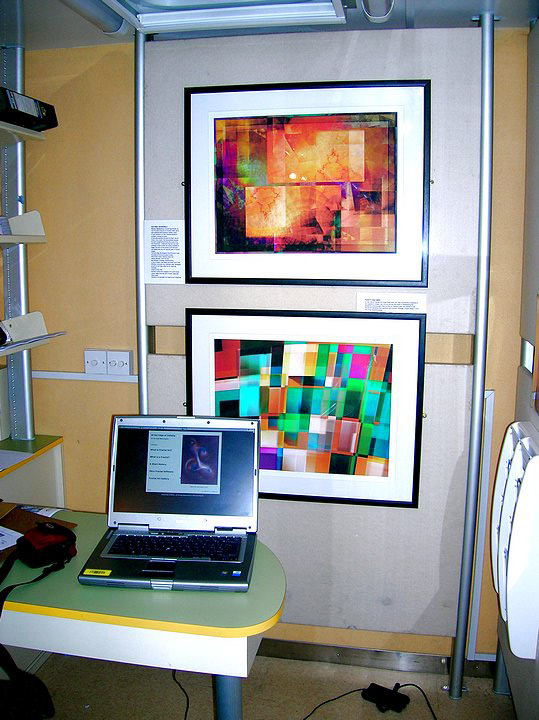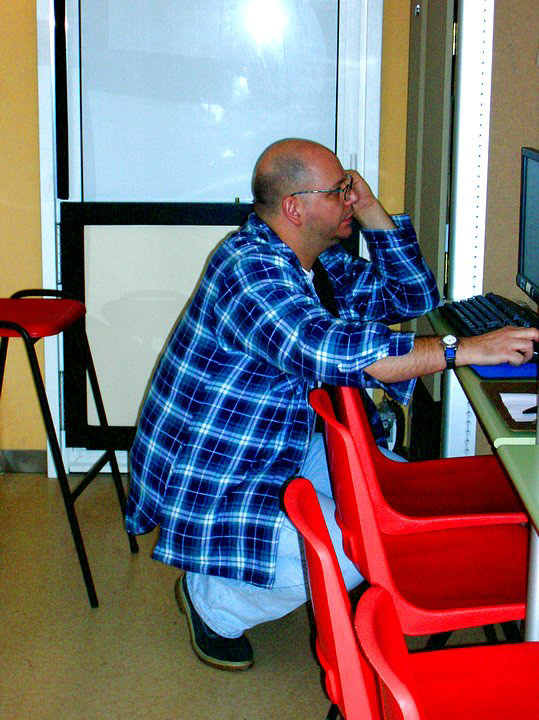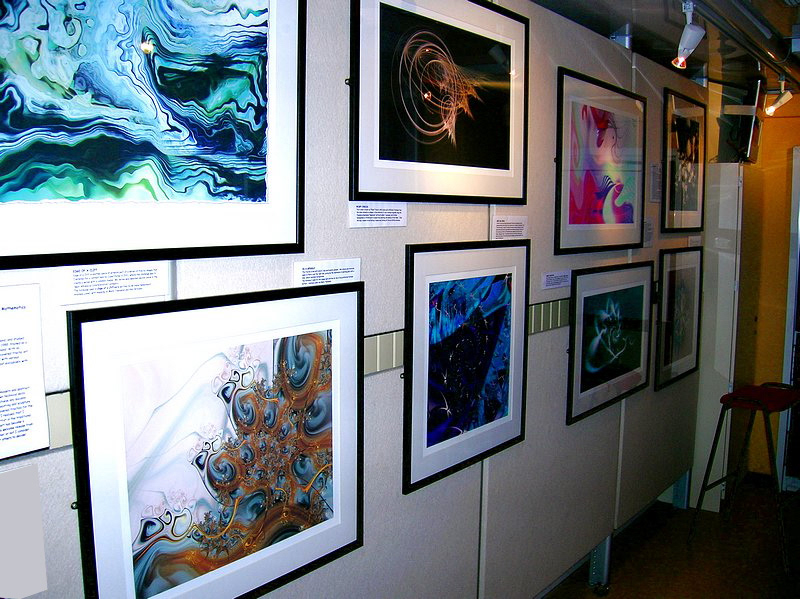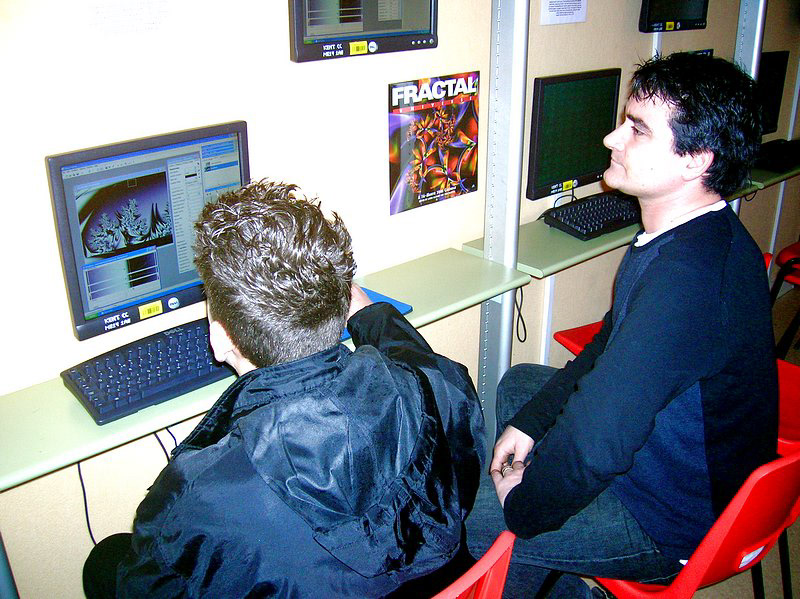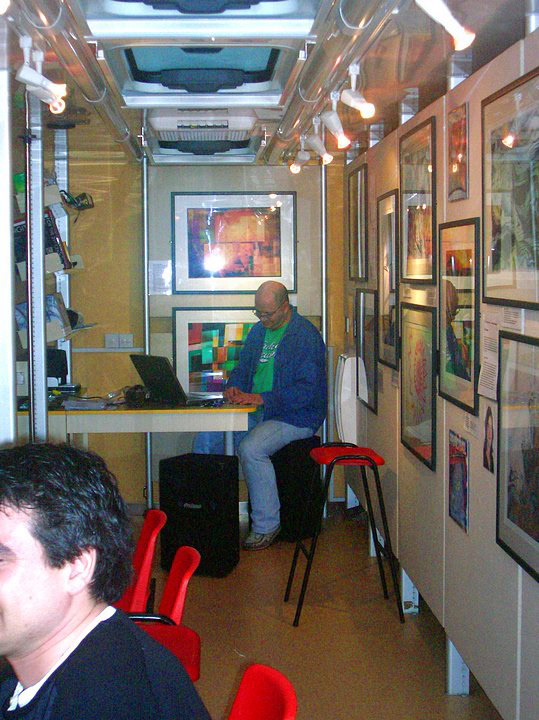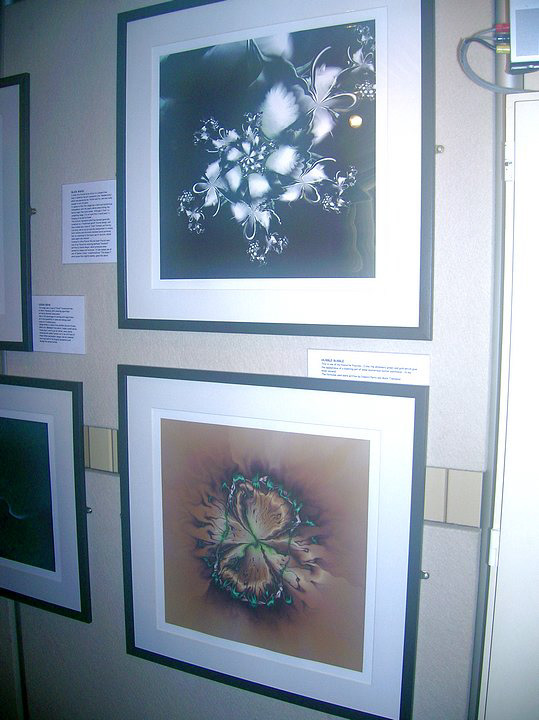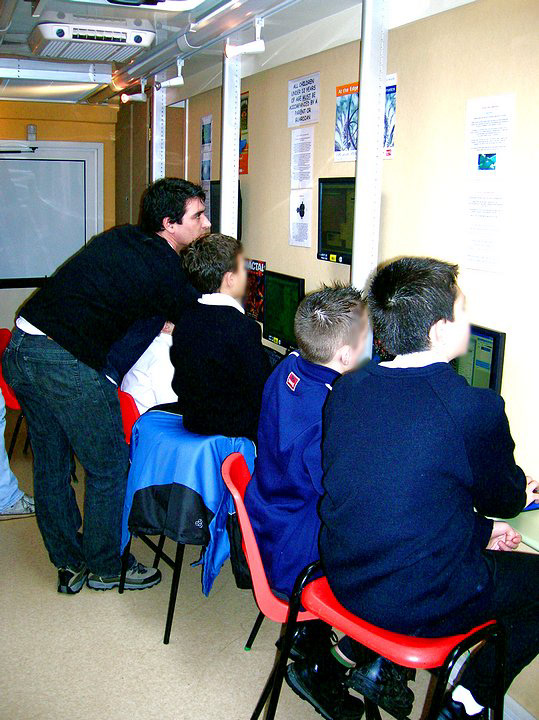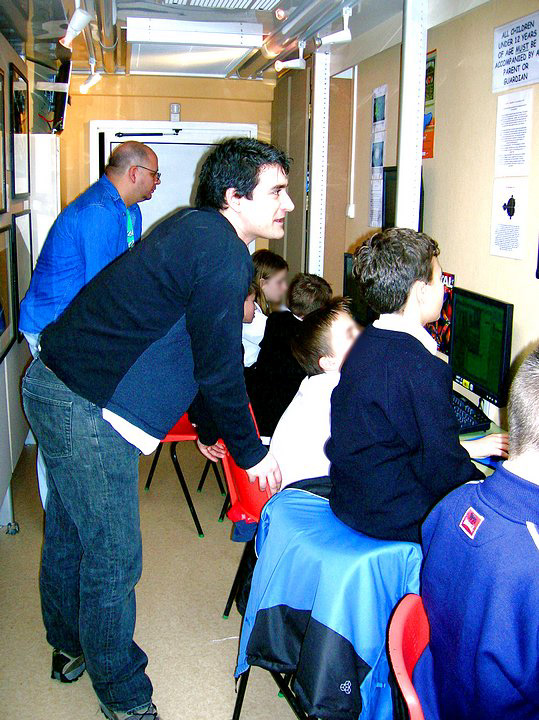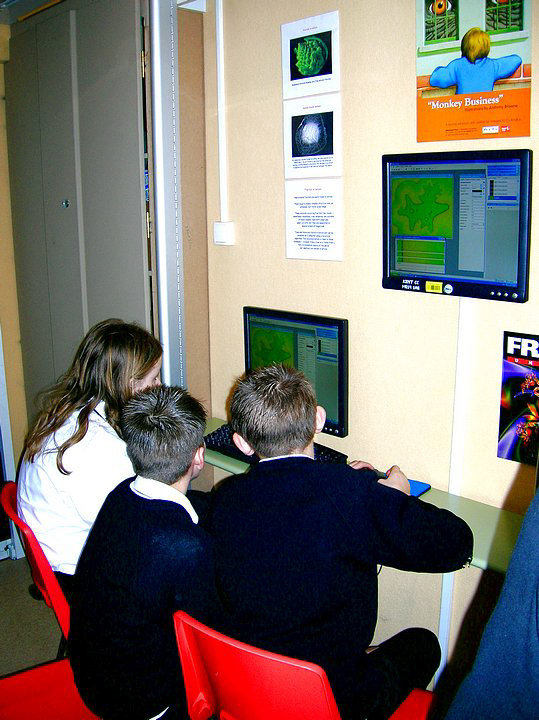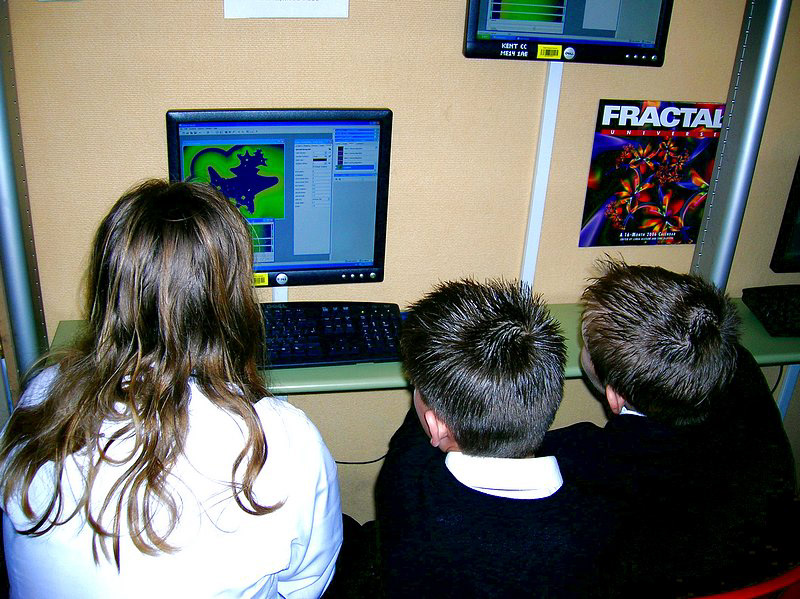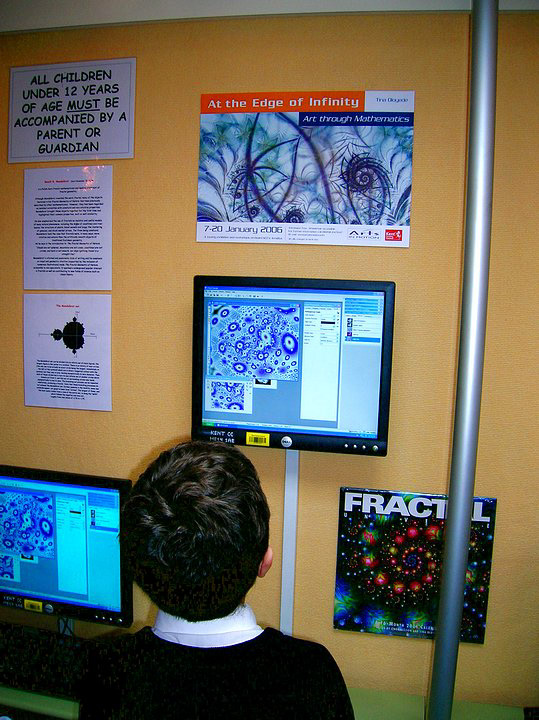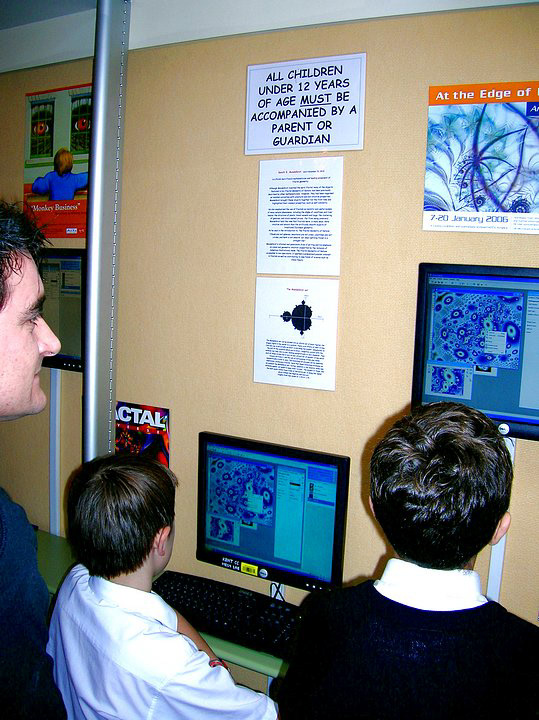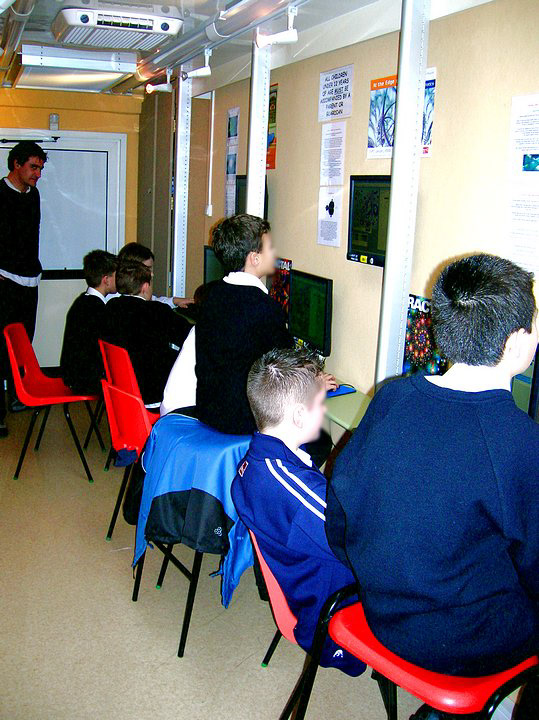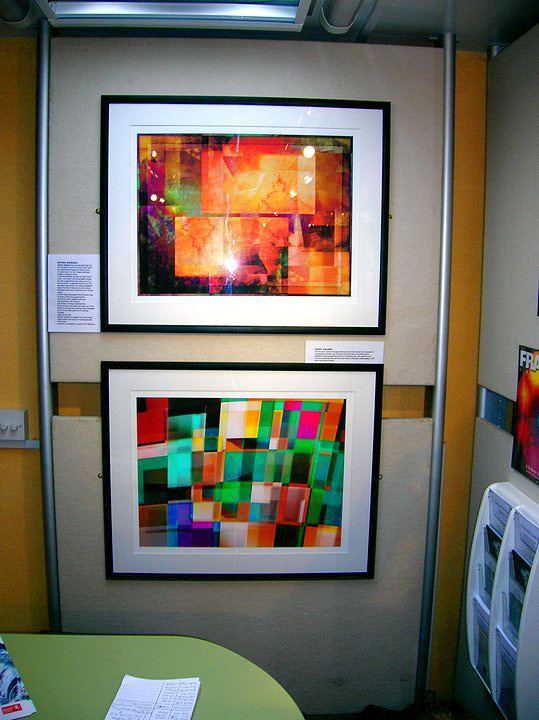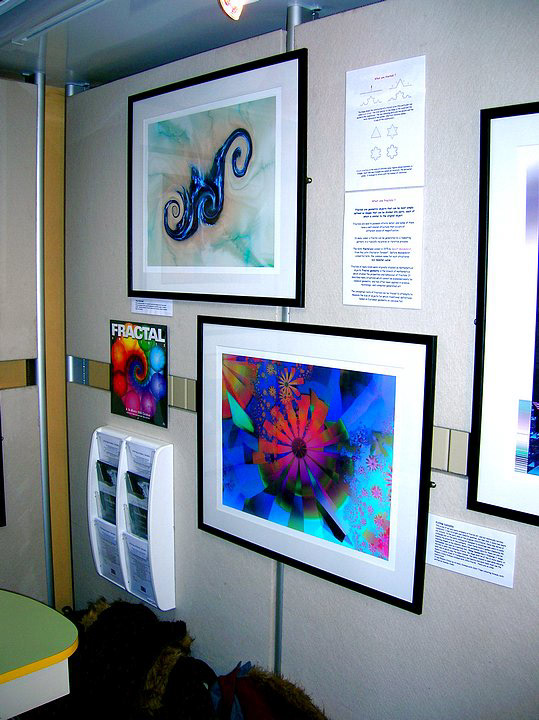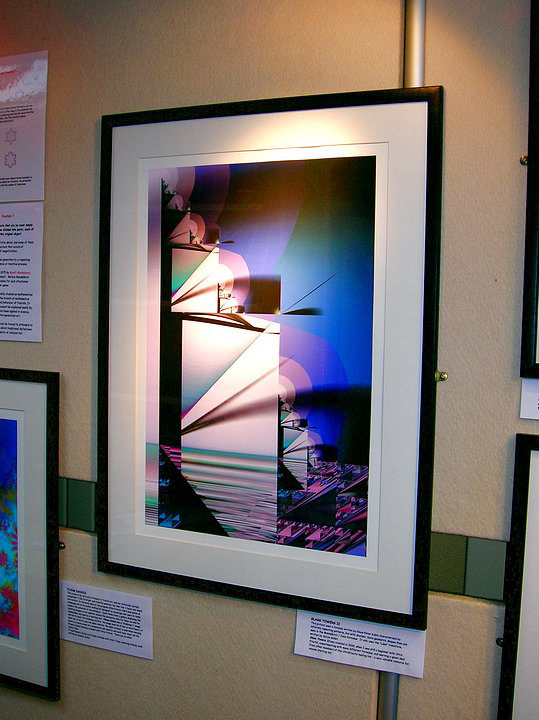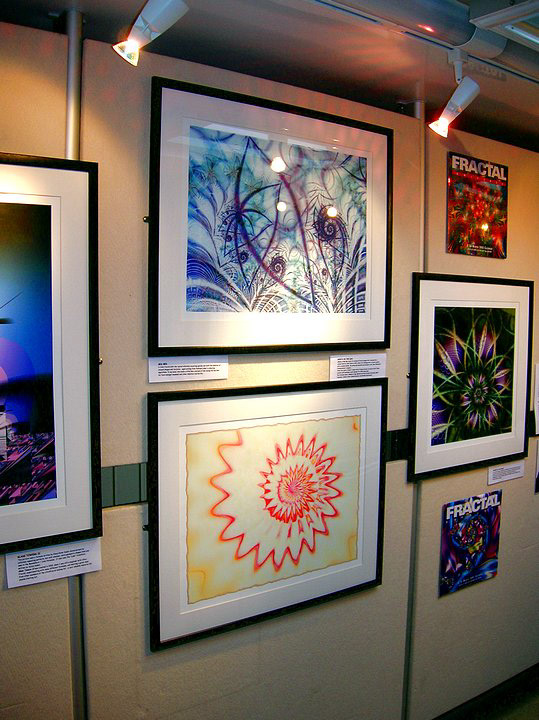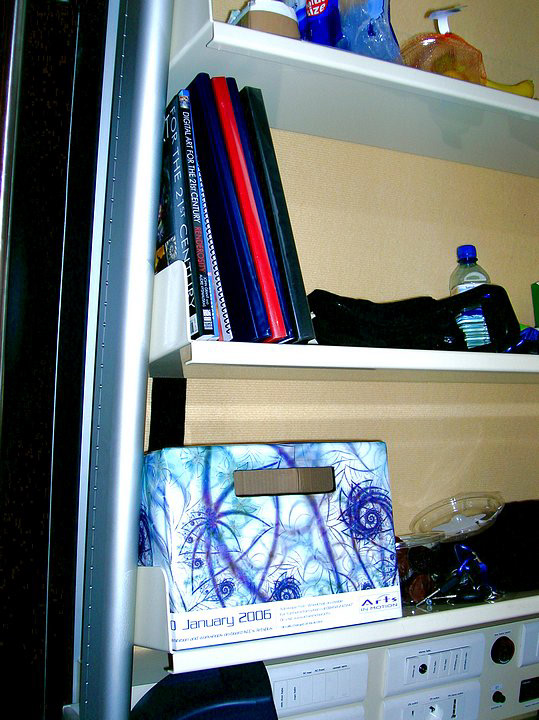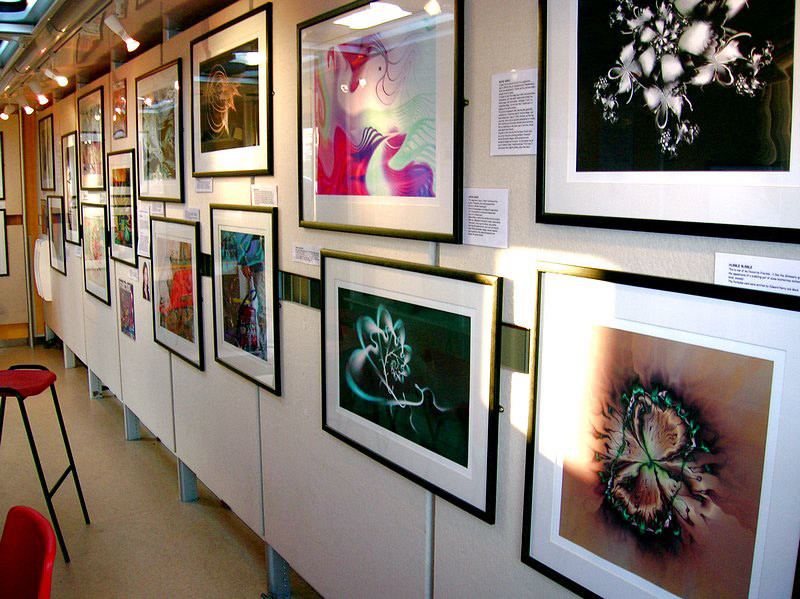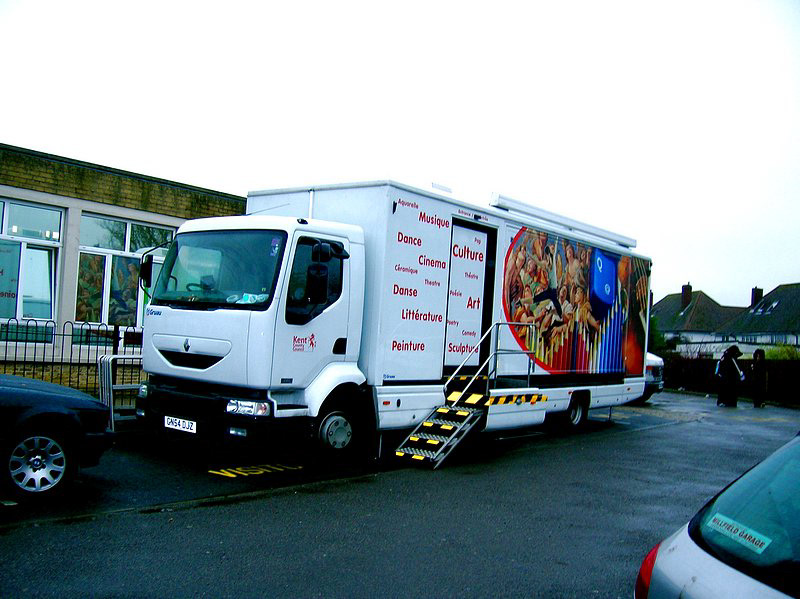 The exhibition will remain "intact" in the hands of the Arts Development Unit in Kent for the time being. Anyone interested in arranging for the exhibition to visit their own area, especially schools and colleges, should contact the Arts in Motion team directly.